The company was born in 1991, when Virginio Molino, originally from San Damiano d'Asti and always in the world of wine, bought together with his sons Tommaso, Franco and Dario a small parcel at Treiso and a wine making facility.

THE 3 BROTHERS FACE THIS EXPERIENCE
WITH THE SAME PASSION AS THEIR FATHER.
Dario, the youngest brother, graduates at the eonology school, while Tommaso and Franco bring their practical experiences.
In 2013, Marco Molino joined the company to expand international market and develop new production techniques.
The company owns today 16 hectars of vineyards, producing wines appreciated in national and international market.
Dario Molino
After graduating at prestigious Alba's oenological school, he attends a training course at some French wine-growing companies, where he integrates and refines his style.
Since 1991 is the only oenologist in our company.
Tommaso Molino
In the world of wine since the early age, after graduating as commercial technician, he decides to follow his father's footsteps, assisting him and specializing in marketing.
Franco Molino
Extremely passionate about agronomy, he has always been our vineyard manager.
Thanks to the practical experience gained over the years, he is today a greedy supporter of very low impact farming techniques.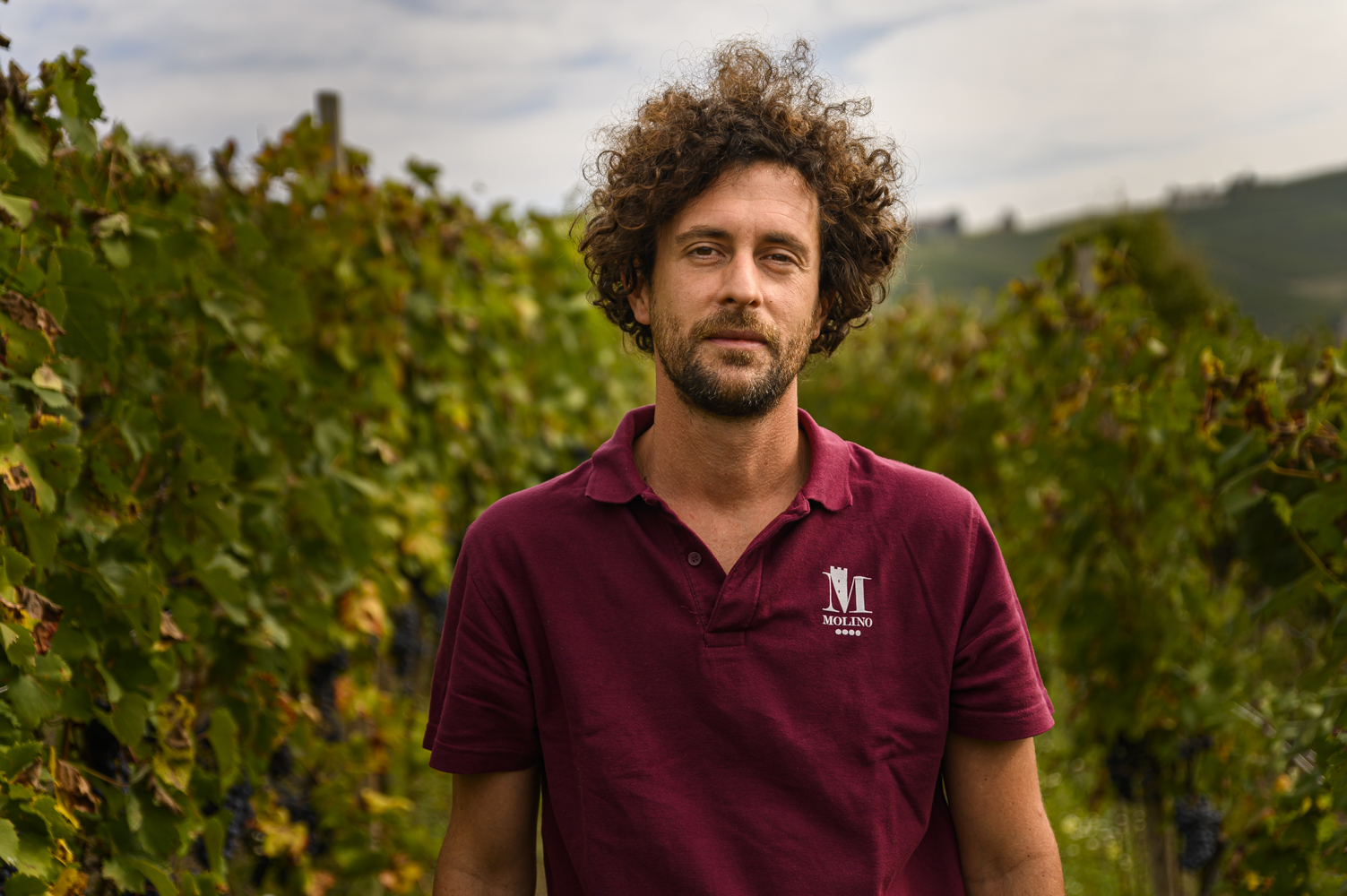 Marco Molino
Born and raised in the winery, he graduated in political science in 2011. After some experiences abroad related to the world of wine, he decided to follow in his father's footsteps and returned to the company in 2013.